population 10 037
civil rights since 1963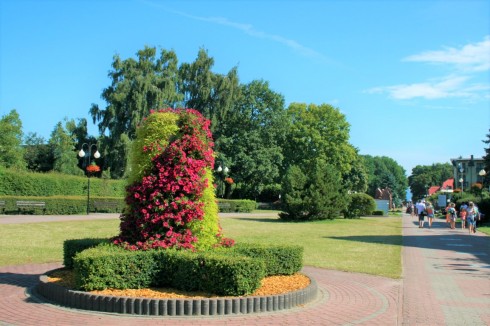 Władysławowo is a picturesque town in the North of Poland by the Baltic Sea. Its name probably derives from the name of the Polish King Władysław IV Waza, who in the 17th century decided to strengthen the military coast and built two forts: Kazimierzów and Władysławowo. In the 20th century, the same name was given to the fishing port, which is still functioning today.
Władysławowo is mainly a tourist town. Numerous attractions attract people not only from Poland but also from abroad. A very interesting location of the place also contributes to frequent visits. As it is in the neighborhood of the Baltic Sea and the Gulf of Puck but also nearby the Seaside Landscape Park, a great number of tourists choose this destination.
Due to a lot of tourists visiting the town and the coast, the most popular places in Władysławowo deserved to be refreshed, redecorated and emphasized. As it is believed, nothing influences our aesthetics feelings more than the proximity to nature and bringing it in along the pavements and to the squares.
Problem

Grey Avenue

No Substrate

Unattractive Entrance of the Building
Unaesthetic Building Facade
In Władysławowo two places required some changes, both equally important from the point of view of the tourists as well as the citizens. First of all, the Avenue of Sports Stars required some changes, which is the first avenue dedicated to the Polish and foreign athletes. I was a little bit grey and monotonous although it is one of the most popular places in the neighborhood, frequently visited by the tourists. This place lacked of the flower elements, vivid colors, which would diversify the surroundings of the avenue. The second place which required to be planted was the City Hall Entrance, placed in the Fisherman's House. An unattractive building facade diminished the importance of this place making it unpleasant for clients and visitors.
Solution
One thing was sure- Władysławowo requires plants and nature. Two models of the Flower Towers came with help: H2000 ½ i H2400. Densely planted beautiful flowers created colorful Flower Towers attracting every citizen and tourist. A unique shape of the planters allowed to create the effect of the flower spiral. Setting the Flower Towers in front of the City Hall and the Avenue of Sports Stars transformed both places. The planters were appreciated by the city council, citizens and tourists.